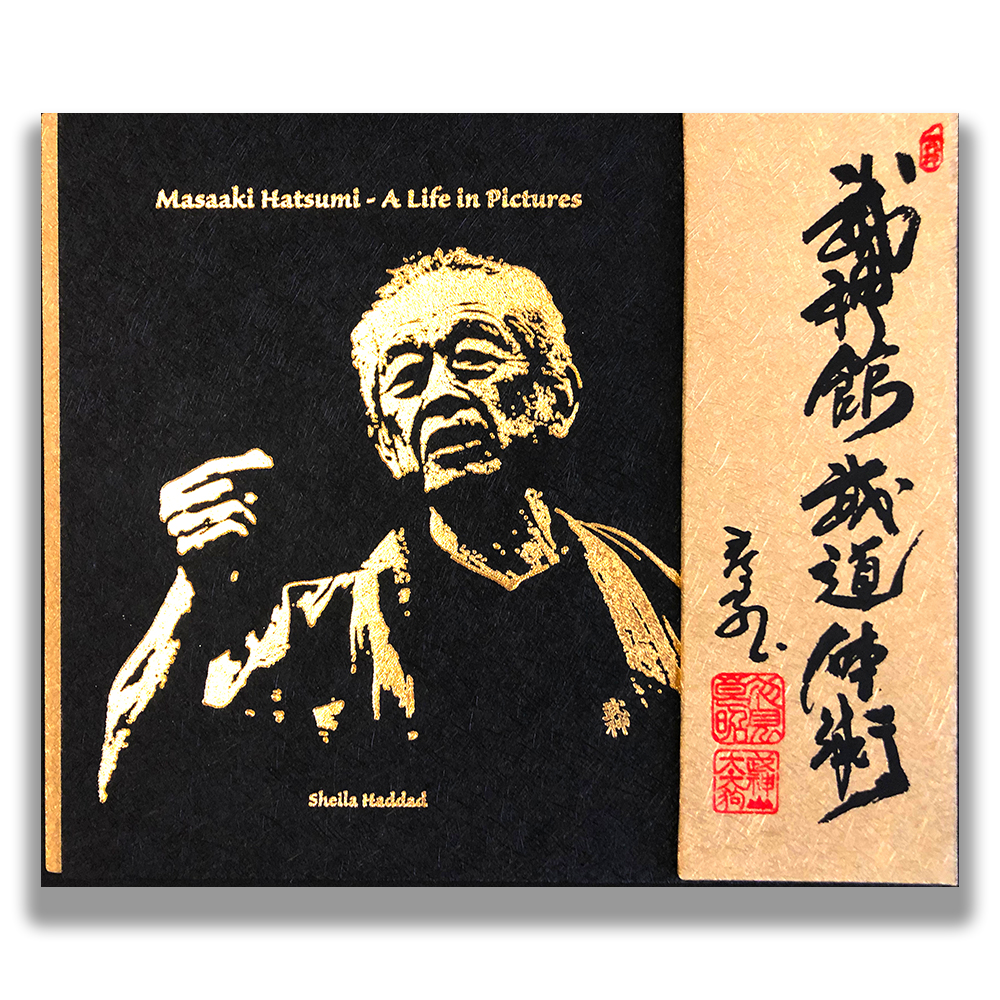 Masaaki Hatsumi - A Life in Pictures
teachings and philosophy of soke Masaaki Hatsumi
Collectors Edition Details:
- Format: 28 x 24cm
- Interior: Coated paper quality matte of 170gm2
- 164 pages printed in full color
- Over 200 artistic photos of Hatsumi
- Binding: High quality, gold stamped cover.
- Magnet flap closure in gold.
- Front cover in black with engraved gold, black and red.
- Shrink-wrapped
Language/s:

English (Hard cover collectors edition)

Editorial:

Sheila Haddad

Year:

2011

Edition:

First edition

Pages:

164

Dimensions:

28 x 24 cm
DESCRIPTION OF THE PUBLICATION
9 Chapters of photos and quotes from Hatsumi Soke, Grandmaster of Bujinkan Budo Taijutsu. These range from his early days to 2011. Each chapter covers various aspects of his life, his many talents, and abilities, past and present. This is a collectors edition, limited quantities, hardcover, very elegant book.

Chapter 1: The early years.
Chapter 2: Films, television, plays, lectures and DVDs.
Chapter 3: The Painter ...
Chapter 4: ... and Calligrapher ...
Chapter 5: Martial Artist. Expresive Moments ...
Chapter 6: Martial Artist. Things not seen ...
Chapter 7: Martial Artist. In Action ...
Chapter 8: The Legacy ... Tools and Training Hall ...
Chapter 9: Personal Life ... Out and About ...